Twitch API Integration
Unity, C# & Visual Studio, Twitch API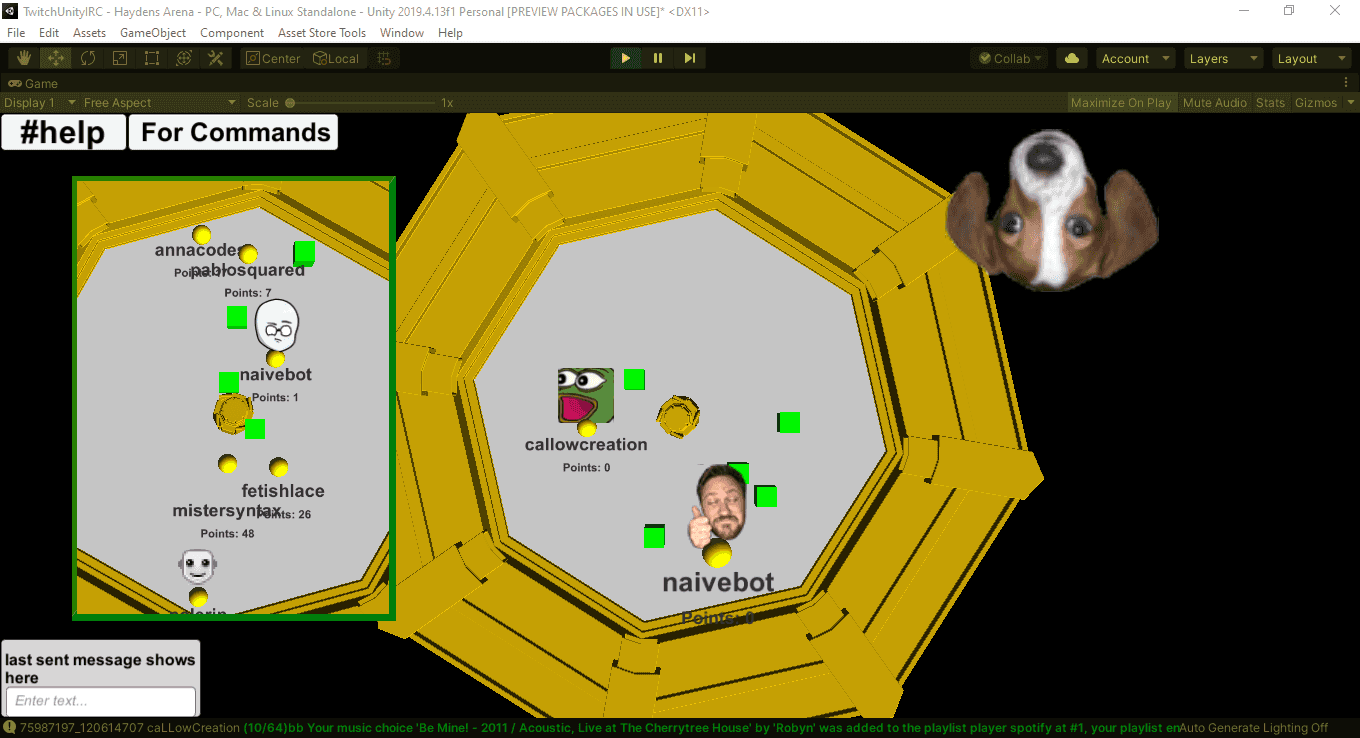 Includes Twitch API Integration and IRC chatbot control.
The Twitch streamer community employs a multitude of entertainment methods for their fans. The ways that each streamer chooses may differ but the one thing they need is a connection to the broadcast chat room. It just so happens that this IRC client would be perfect for the broadcast hosts. Integrated with Password Protector your OAuth password will never be displayed while you stream with a secure custom editor.
New Features:
Twitch and Third-Party Emotes including animated BTTV emotes
Integrated with New Twitch API
Integrated with Twitch PubSubI
Features:
One Prefab Basic Setup and Playable Scene
Chat Spawner and Chat Move components Included
Integrated with Twitch-IRC Twitch-API
Channel, Viewer and Following Information
Separate IRC thread with Coroutine hook
Use personal greetings to welcome viewers
Use your own chatbot with custom commands
Flexible API for use with any IRC client
Create Polls that chat can participate in
Online and built-in docs with C# XML summaries.